For people whose job entail working at high heights, fall protection should be a #1 concern. Falls, slides, and trip injuries are among the leading causes of death in these types of operations. This is why specific safety criteria are available on the market, helping to protect the employees from injuries. Of them, the guardrails that are installed are a dime a dozen. These are worthwhile when building a more comprehensive route across restricted areas for people to walk. Since numerous guardrail shapes and sizes are available, you must understand the job's nature when deciding your employees' most suitable guardrail.
Benefits of Using Guardrails for Safety
One of the key objectives for selecting fall prevention systems is ensuring safety by avoiding falls. When these roof guardrails are correctly installed, staff and supervisors do not need to worry about their job injuries. Regardless, the option of railing needs to be weighed. A template of OSHA compliance will minimize all workplace hazards. It has been shown to increase efficiency. Also, because of a reputable source, you could rely on the product to perform well. A sturdy, up-and-down removable railing must persist to fluctuating environmental conditions.
Experts also concluded that a quality model could comfortably fit into any environment, whether it is a parking lot, loading dock, or roof. Enabling these inclusive spaces is also a secure approach from a legal perspective. If a worker is injured on the job, you must deal with legal challenges because you're an employer. The court case could not be settled for several months. However, if the establishment maintains a safe workplace, those risks are very low. You will avoid the above-mentioned undesirable circumstances from occurring in your workplace.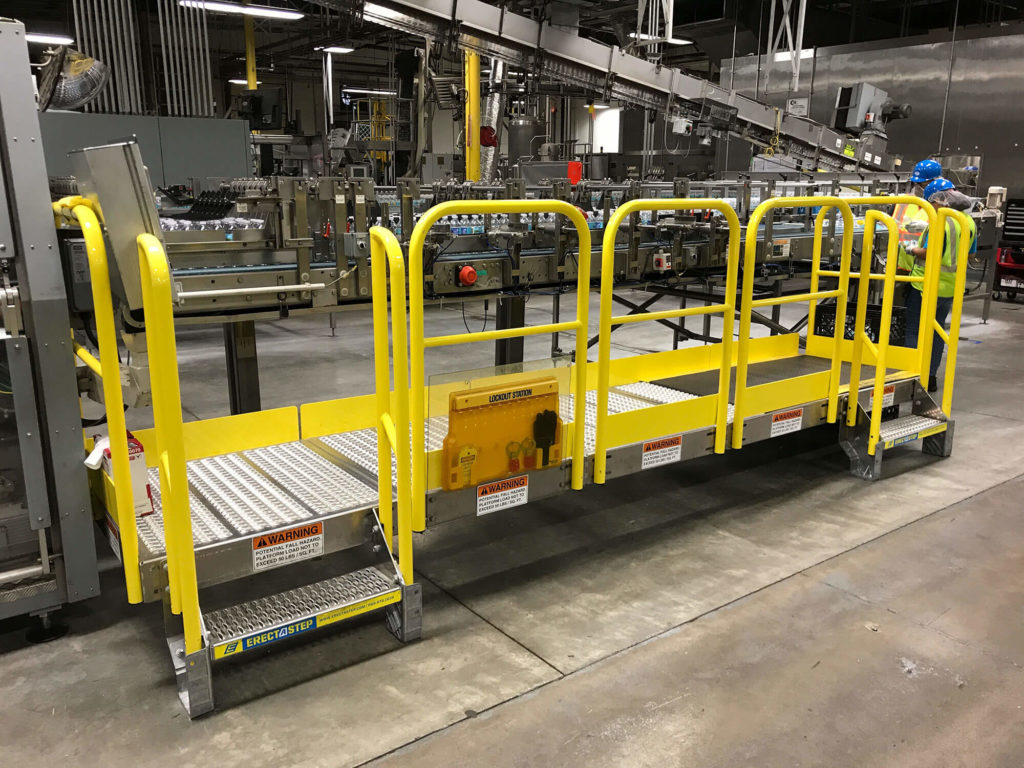 Main Considerations When Choosing Between Removable And Permanent Railings
It is essential to consider multiple factors before installing standard railings. These include quality of materials, OSHA compliance, design, and stability. Compliance with OSHA's guidelines will decide whether or not your item is safe to purchase. Material plays a vital role in the consistency of the security railing. Ensure that your handrails are firmly built so they can withstand the unavoidable forces over time. A solid-cast iron foundation makes the superior kind of railing. This material is built to stay in place once set without boring a structural hole. Oftentimes, making sure the railings are pleasing to the eye. The covering must be perfect to attract clients. The railings need to be easily replaceable, ensuring they can be placed cleanly without causing damage to the structure where they would be placed.
OSHA Security Specifications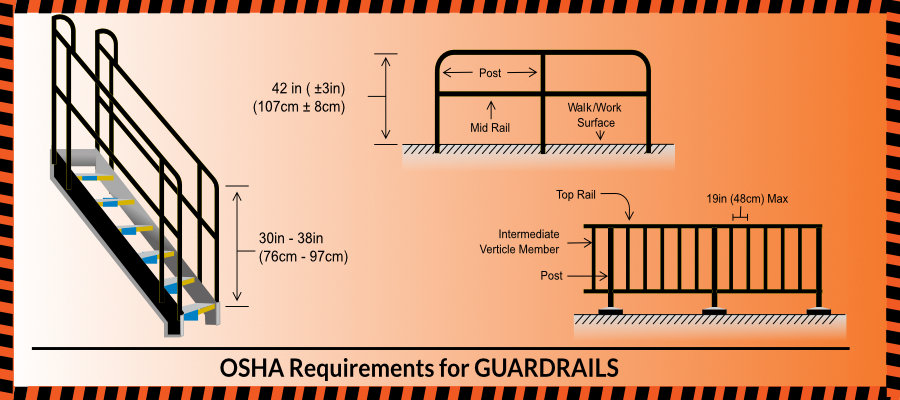 The OSHA safety criteria state that the top edges of guardrail components be 42 inches, less or in addition to 3 inches, above the worker's working surface. The top edge should be at least 45 centimeters, given that it meets any other criterion. Midrails are mounted midway between the ground and the guardrail's top edge. Job and displays stretch out from the desk to the top rail and along the side of the top rail as part of a stair component.
Safety guardrails must withstand a force of 200 pounds at either end, either upward or downward.
What to Consider when Purchasing a Safety Barrier
There are several versatile design techniques such as face-to-face, flush, etc. Nonetheless, it would be best if you concentrated on what is easy for you to install and uninstall. It must be cost-efficient as well, without undermining the quality. Based on the product description, you will identify if the product is appropriate and worth buying. Additionally, it is recommended that you submit it with all the appropriate hardware materials. As well, hard-wiring can be a challenge. If an un-installed railing were unsafe, the risk of falls would increase. Please don't take any chances with it.
You need to know the OSHA regulations governing safety rails in order to understand the type of safety rails needed at your company. Since a lot of factors and variables can affect a decision, you need to make your decision carefully. You can't take any risks because staff wellbeing is your main concern. If you fail to provide this, your reputation will be irreparably harmed. You may lose the best talent you have as well. Therefore, before you make a purchase of something for industrial use, consider all aspects and purchase cautiously.